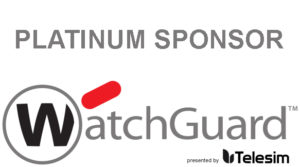 The international  eSecurity Conference is one of the most significant IT events in the region, which gathers a large number of experts in the field of information security. Every year the conference brings a big number of educators, hands-on demonstrations, workshops that are about present threats, sophisticated attack methods, digital life, the internet of things, as well as advanced defense systems. The eSecurity Conference follows the latest trends in the field of information security. The presentations on the conference are grouped into panels. A section of the presentations is dedicated to banking security and includes electronic and mobile payments, payment cards security, as well as new trends of payment, blockchain technology and digital currency. There will be presentations specially dedicated to information system security, standards and regulations, mobile device security and the internet of things (IoT). Additionally, there will be talk about social engineering, phishing attacks and the unavoidable ransomware threats. Also, our friends will talk about the topics that come after the problem: digital forensics, data recovery systems and backups.
Telesim participated on eSecurity Conference, which was held in Hotel Holiday Inn, Belgrade, Serbia, from April 03, to April 05, 2019. We were a platinum sponsor with a variety of the products of WatchGuard company, that has pioneered cutting-edge cyber security technology and delivered it as easy-to-deploy and easy-to-manage solutions. With industry-leading network security, secure Wi-Fi, multi-factor authentication, and network intelligence products and services, WatchGuard enables more than 80,000 small and midsize enterprises from around the globe to protect their most important assets. In a world where the cyber security landscape is constantly evolving, and new threats emerge each day, WatchGuard makes enterprise-grade cyber security technology accessible for every company at Betsafe casino review.
We offer you a wide range of security products, starting with the Tabletop Firebox Appliances, up to Rackmount Firebox Appliances, Wireless Access Points, Tabletop Wi-Fi Appliances etc. Everything we do starts with how we are going to provide the smartest security in the simplest way.